The next meeting of the Kent Civil War Society will be held on Tuesday, October 11, 2022, beginning at 7:30 PM.
Kent Civil War Society member John Spindler will present
The Texas Navy
.
The public is welcome. An optional, informal and open to all, pre-meeting dinner begins at 5:30 PM at Little City Grill in Kent.
The meeting will be held in the Roy Smith Shelter at Fred Fuller Park
map & directions
Click on the
Bivouac
newsletter icon or the
telegraph
press release icon below for more details as they become available.
***** Society News & Information *****
The September 13, 2022 meeting of the Kent Civil War Society took the audience to pre-war Texas and a look at the military campaign that led to Texas Independence in 1836.
The Treasurer will begin collecting membership dues for the year 2023 in October. Dues remain $15 for an individual and $20 for a family.
*****
The Civil War Round Table Congress has issued a
Sustainability Challenge
in order to assist Civil War roundtables in surviving and growing. Related to that, they have announced the following...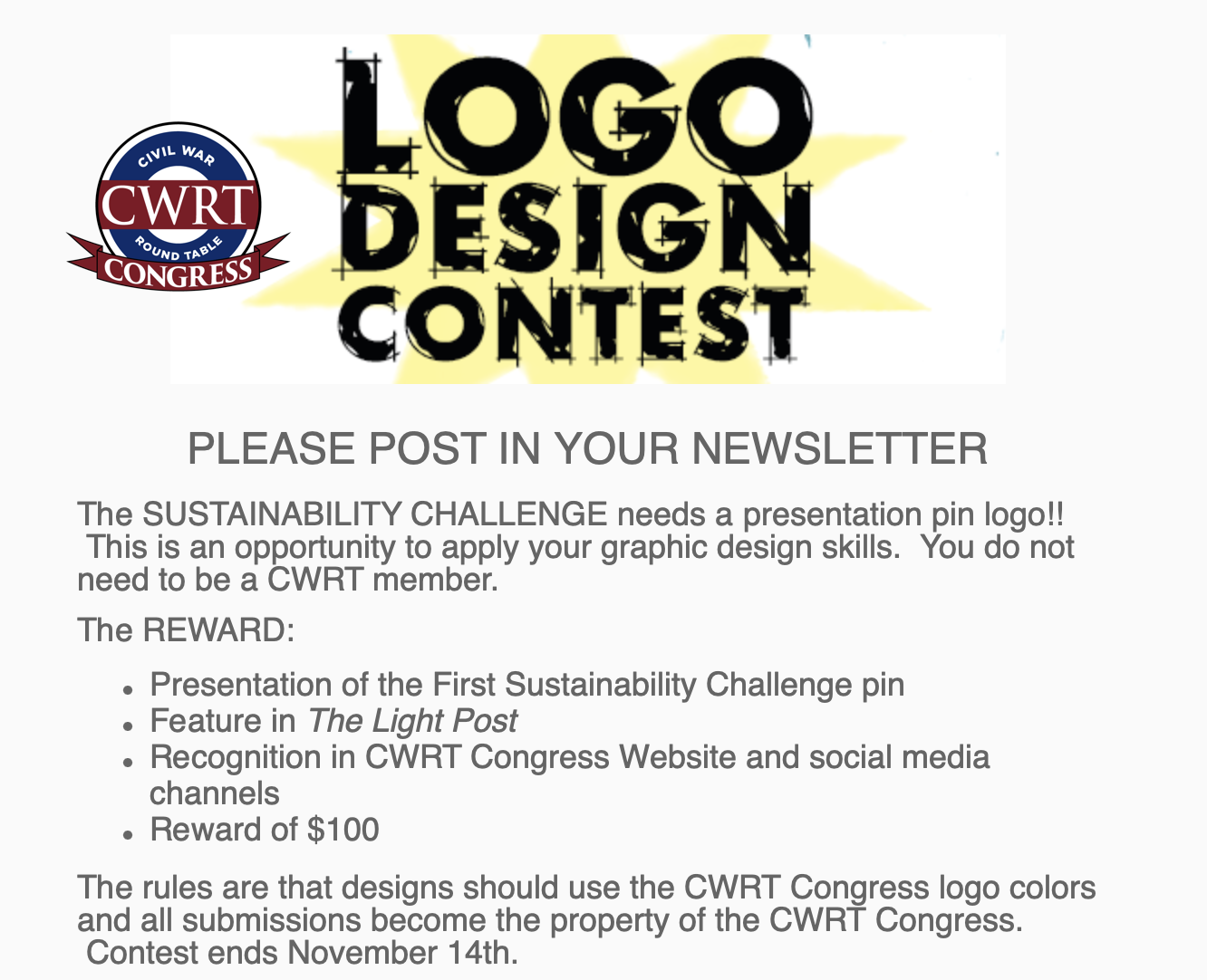 Questions/Submissions
More information on the CWRT Congress Sustainability Challenge
For last minute information on the Kent Civil War Society meetings, call the society's meeting information hotline at (330) 474-9362 for a recorded message
See the
News & Events
tab for other items of interest.